Over thousands of years of human history, in cultures spanning the globe, music – particularly music played at specific frequencies – has been used to heal the body, to soothe the mind, and to expand consciousness.
But what are these frequencies? And can they really benefit your health?
As Einstein noted, everything around us, from the device you're reading this on, to the rays of light filling the room you're in, is made up of vibrations and frequencies.
This includes your body, your DNA, and even your thoughts.
And there's a hidden geometry to these vibrations, as shown by the study of cymatics, founded by Hans Jenny, who concluded: 'This is not an unregulated chaos; it is a dynamic but ordered pattern.
Thus, vibrations and frequencies from music have the ability to affect you on a physiological, mental, and spiritual level, whether you realize it or not.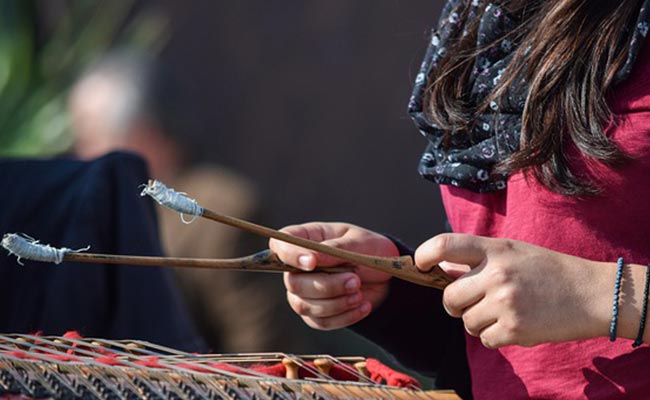 Healing Frequencies
Frequencies have the ability to make us feel energetic or anxious. They can heal and promote health, or create mental and physical imbalance and even promote sickness.
They can bring you closer to higher consciousness and better alignment with the universe, or cut you off from the natural balance of life.
Some frequencies resonate better with our being.
And there are a handful of frequencies in particular that have proven their benefits for millennia, from the ancient Greeks and Egyptians, to Benedictine monks of the Middle Ages, to Mozart and Verdi.
These are the Solfeggio frequencies, the most notable of which is 528 Hz, the "love frequency" or "miracle note", and 432 Hz, understood to be a superior tuning to the modern music standard.
The Solfeggio frequencies can help you:
Alleviate stress and anxiety
Connect with people and improve relationships
Increase your energy levels
Realign your mind and body
Improve your creativity and intuition
Enhance memory and thinking
Raise your consciousness and bring you closer to the spiritual source
Realize your true, hidden potential
The Healing Power of Music, Proven by Science
Music is a moral law. It gives soul to the universe, wings to the imagination, and charm and gaiety to life and to everything else. ~ Plato
Fortunately, we don't have to take these benefits on faith. Medical and scientific studies have confirmed the healing power of music.
Harvard research has reported many examples of music's ability to heal.
For example, a team of nurses at Massachusetts General Hospital found patients bed-ridden with heart disease saw improvement in heart rate, blood pressure, and stress levels when they listened to music for 30 minutes.
Music's effect on anxiety was confirmed by a team at the University of Wisconsin-Milwaukee treating heart attack survivors, and through similar studies with cardiac surgery patients at Abbott Northwestern Hospital.
It can even go beyond anxiety to alleviate the symptoms of depression, as seen in a series of studies by the Cochrane Collaboration.
And the British Academy of Sound Therapy discovered that listening to music led to a decrease in arousal in the autonomous nervous system in patients with stress-related disorders.
Research in both the United States and Japan has shown that music helps create new memories and retrieve old ones.
And the University of California, Irvine, found that students who listened to Mozart before taking an IQ test experienced a temporary increase in IQ.
The "Mozart effect", as it is now known, could have something to do with the arrangements in his compositions, but the fact that he played in the frequency of 432 Hz is a major factor.
As we pointed out, some frequencies appear to be more beneficial than others – and 432 Hz is one of them.
To prove it, a study by the American Society of Endodontists showed that root canal surgery patients who listened to 432 Hz music had less anxiety during treatment.
Patients saw improvement in the associated vital signs, which included lowered diastolic and systolic blood pressure and heart rate.
Other research suggests that 528 Hz not only has the ability to reduce anxiety, but may also increase testosterone production as well.
And a study published by the University of Tehran's Department of Biochemistry discovered that 528 Hz could be used to treat nervous system damage in alcoholics.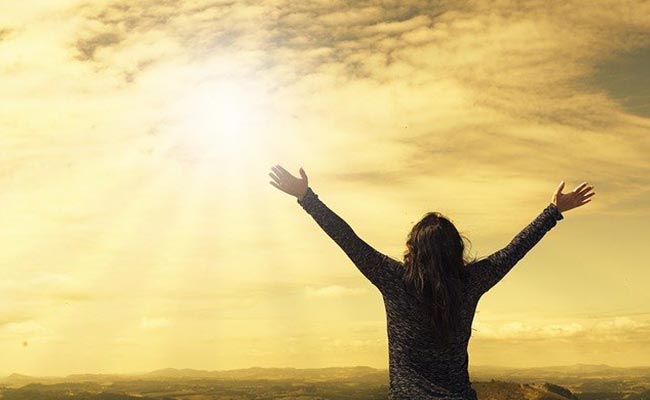 How Can Healing Music Improve Your Life?
If you want to find the secrets of the Universe, think in terms of energy, frequency, and vibration. ~ Nikola Tesla
For a long time, the benefits of these ancient, sacred frequencies seemed to be lost or forgotten.
But that's slowly changing, as the good news is spreading and more and more people learn about the benefits of these healing vibrations.
We'd all like to feel closer with the people in our life, have more energy and greater mental clarity, or better resonate with the universe and a higher power.
And now, it's not only possible, it's as simple as listening to this celestial music for 30+ minutes a day.
The great composers Verdi and Mozart used these frequencies. The much lauded Stradivarius violins were tuned to 432 Hz. Christian monks of the Middle Ages tuned their Gregorian chants to the these frequencies, the list goes on.
Music and healing are intrinsically linked. The Greek God Apollo is associated with both music and healing. And even the Chinese character for medicine includes the character for music.
Ancient civilizations not only knew the benefits of sound and vibration, they used mathematical and geometrical calculations to find the frequencies and tones that best resonated with our planet, our universe, and the spiritual world.
Today, you can take advantage of this ancient, sacred wisdom and reap the benefits in your own life.