The 741 Hz Solfeggio tone is associated with overcoming problems and finding solutions, and cleansing the body of toxins and mind of negativity.
Its corresponding Chakra is the Throat Chakra, also known as the Chakra of Truth.
Let's explore what this means in greater detail, and deep dive on the benefits of this frequency on the ancient scale.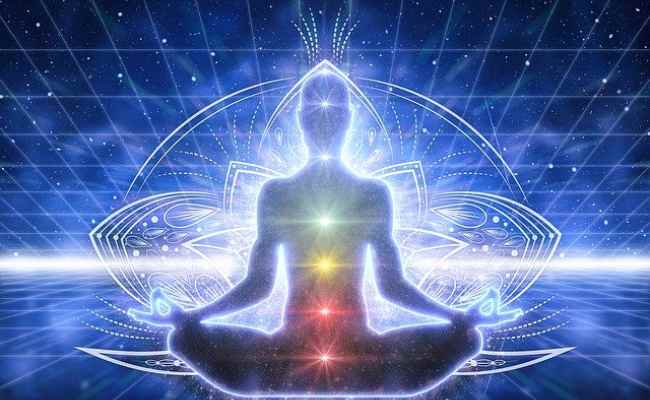 Understanding 741 Hz
Solving Problems and Self-Expression
We have a propensity to lie to ourselves as part of self preservation. We make excuses and create beliefs that help us avoid uncomfortable truths and the reality we must face.
It's no surprise, life can be difficult and hurtful, and facing up to our problems can at times feel like a mountainous task.
In the short term this self preservation makes us feel better and enables us to hide away and sweep things under the rug, so to speak. But in the long term it stifles progression and stops us expressing who we really are.
This is why 741 Hz is synonymous with the Throat Chakra, because the throat is from where we vocally express our thoughts and feelings. However, when blocked by the lies that we tell ourselves and others to create an alternate reality, we are unable to truthfully express ourselves.
The 741 Hz frequency promotes the courage required to face and overcome problems, to find solutions and express ourselves, to stop any pretence, jealousy or envy. It allows us to free ourselves and move forward purposefully with a plan of action.
Cleansing Toxins
With the release of all this pent up negativity is a cleansing of toxins within the body, a detoxification of negative emotions that reaches a cellular level.
While some may assume this is far fetched, it is well documented that stress, negativity and depression affect health.
Negative thoughts, living through lies, and feeling stressed affect our hormonal balance, which affects the very core of our physiology.
In fact, research shows that depression has a direct effect on the pathophysiological changes of various organ systems, changing the values of blood pressure, heart rate, vasomotor tone, vascular resistance, blood viscosity and plasma volume (1).
Emotional & Physical Stability
Feeling empowered to face problems and express yourself freely brings with it emotional stability.
You feel more positive, capable and in control of your own destiny. No longer are you bound by self-limiting excuses and self-deprecating thought patterns and behaviours. Breaking free in this way heals you both emotionally and physically (internally).
Listening to 741 Hz music helps you kick-start the process to healing the problems affecting your progress and outlook on life, and that subsequently affect your health.
741 Hz Music Benefits Summary
Listening to 741 Hz music promotes the following benefits:
Empowers you to face problems instead of hiding behind excuses and lies.
Helps you discover solutions to move forward positively and make progress.
Works at a subconscious mind level to change self-limiting beliefs and behaviours.
Cleanses toxins in the body created by living in patterns of negativity and disorganized thoughts.
Unblocks/balances the energy of the Throat Chakra (one of 7 Chakras in the body's energy ecosystem).
Helps you feel more positive about yourself and life.
There is no magic secret to listening to this Solfeggio tone. Like the other 8 tones on the ancient scale, all you have to do is relax and listen.
Headphone listening is preferable for a more isolated experience, but being in close proximity to speakers is fine too. For further help, you can read our listening guide. You might also like to checkout our article on the history of Solfeggio frequencies.