The frequency of 888 Hz is closely linked with themes of abundance, prosperity, and boundless potential, embodying a sense of divine connection rooted in mysticism, ancient cultures, and spiritual beliefs.
The number 8, a symbol of eternity and infinity, is central to 888, reinforcing the concept of boundless possibilities and perpetual cycles.
Across many cultures and spiritual practices, 888 is regarded as a symbol of good fortune, prosperity, balance, and peace. It operates as a karmic frequency, reflecting back to you the energy you emit into the world.
888 Hz is associated with angelic realms, providing a pathway to connect with guardian angels and receive divine guidance. In numerology, 888 is recognized as an angel number, signifying divine intervention and blessings.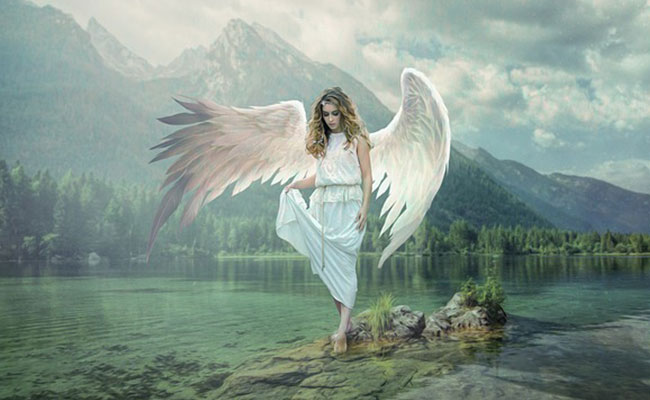 A Frequency ofAbundance & Prosperity
The number 8 is widely considered a symbol of prosperity, success, and financial abundance in numerology. It is often associated with the idea of infinite wealth and material gain.
When repeated three times in 888 Hz, the amplification of this numerical energy is believed to enhance its influence in promoting abundance. As a vibrational frequency, 888 Hz is believed to generate vibrations that align with the energy of attracting positive opportunities and outcomes.
Listening to the 888 Hz frequency is considered an invitation to embrace abundance and prosperity, encompassing both material wealth and spiritual enrichment.
888 Hz & Divine Guidance
888 Hz is associated with angelic realms and is seen as a way to connect with guardian angels and receive divine guidance
In numerology, each number is believed to carry specific vibrational energies and meanings. In the case of 888 Hz, the number 8 itself is considered to be a symbol of infinity, eternity, and abundance. When repeated three times in 888, it emphasizes these qualities even more strongly.
There is an association between this frequency and Archangel Gabriel. In various spiritual traditions, Archangel Gabriel is seen as a messenger and guide, and the qualities associated with 888 Hz are thought to resonate with the supportive and communicative energy of Archangel Gabriel.
A Symbol of Eternity
The association of 888 Hz with eternity and infinity is rooted in numerology, where numbers are believed to carry specific vibrational energies and symbolic meanings:
– Repeated Number 8
The number 8 in itself is often associated with eternity and infinity due to its shape, which resembles the mathematical symbol for infinity (∞). The continuous loop of the number 8 symbolizes perpetual cycles and the idea of no end or beginning.
– Tripling the Influence
In the case of 888 Hz, the repetition of the number 8 three times intensifies its significance. Tripling a number in numerology is seen as magnifying its inherent qualities. So, 888 becomes a potent symbol of eternal and infinite energy.
– Vibrational Frequency
In the context of sound frequencies, the vibrations generated by the repetition of the number 8 are believed to resonate with the energetic qualities associated with eternity and infinity. The consistent and rhythmic nature of the frequency may be perceived as reflective of enduring, boundless energy.
– Spiritual Symbolism
In spiritual traditions, the concept of eternity and infinity often transcends the physical realm and is associated with timeless, divine qualities. The use of 888 Hz in practices such as meditation or sound healing is thought to tap into these spiritual dimensions and connect with the eternal and infinite aspects of existence.
A Frequency of Equilibrium
Advocates of vibrational healing report that 888 Hz can help align and balance the body's energy centers (chakras), contributing to an overall sense of completeness and well-being.
The repetitive nature of the number 8 and its association with the Merkaba, a symbol of balance and spiritual transformation (see below), reinforces the idea of completeness, equilibrium, and a harmonious integration of spiritual energies.
888 Hz & the Merkaba
The frequency 888 Hz is often linked to the Merkaba, a sacred geometric shape that represents the energy of unconditional love and spiritual enlightenment,
The Merkaba, also spelled Merkabah, is a mystical and ancient symbol that is often associated with spiritual transformation, ascension, and the connection between the physical and spiritual realms.
The term "Merkaba" is derived from ancient Hebrew and is generally translated as "chariot" or "vehicle of light." The symbol takes the form of a three-dimensional star tetrahedron, which consists of two interlocking three-sided pyramids.